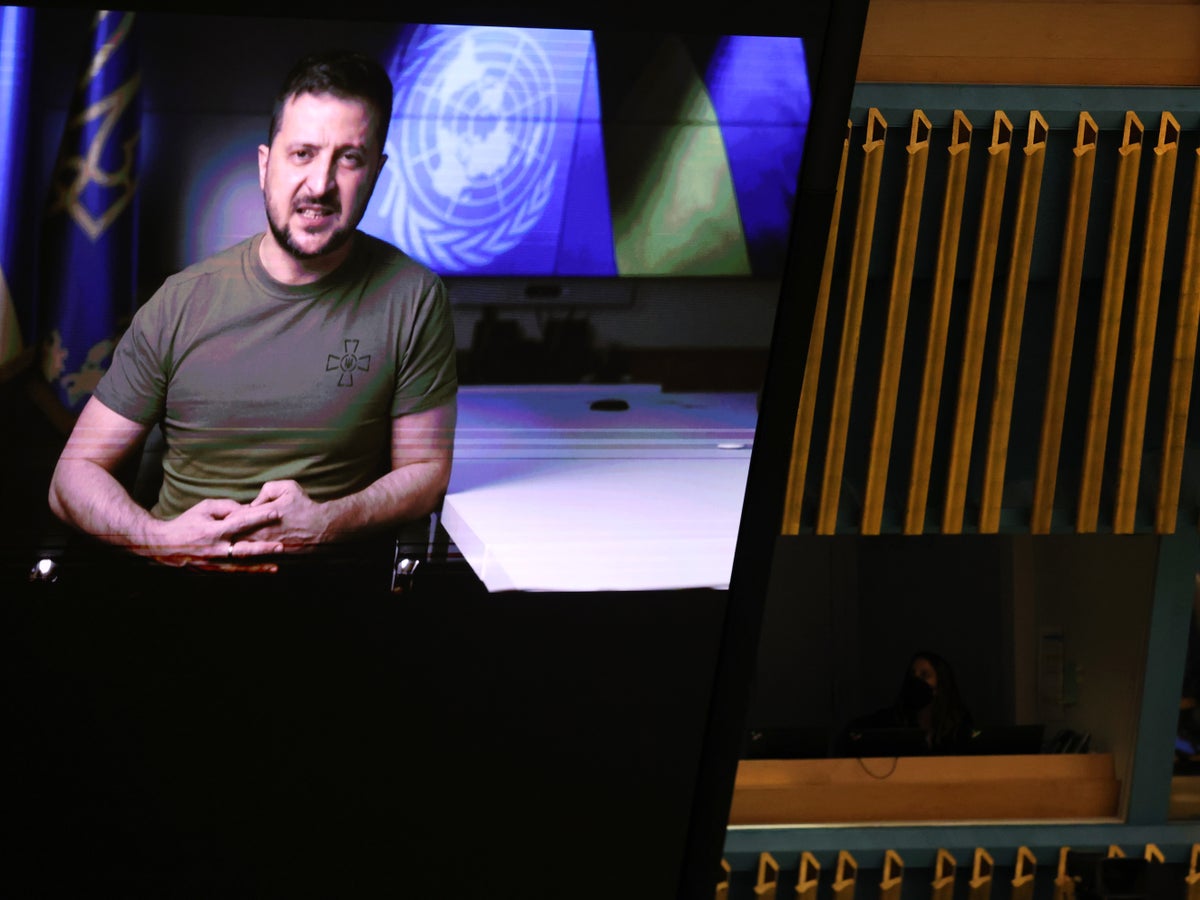 Full speech: Zelensky tells UN Ukraine is ready for 'true, honest and fair peace'
Traffic at Russian border crossings with Finland and Georgia surged after President Putin's partial mobilisation announcement sparked fears that men of fighting age would be called to fight on the frontline in Ukraine.
Prices for one-way flights out of Moscow to the nearest foreign locations rose above $5,000 (£4,440), with most air tickets sold out completely.
The Russian foreign minister walked out of the UN Security Council after accusing Ukraine of Russophobia and neo-Nazism.
Ukraine is strengthening its crackdown on dissidents and Russian TV channels have been closed, Sergei Lavrov said.
"We have no doubt Ukraine has become a totalitarian Nazi-like state," claimed Mr Lavrov, and the suppression of Russian was "overt racism", he claimed.
UK foreign secretary James Cleverly condemned Russia's "catalogue of distortions and disinformation", warning that Vladimir Putin was planning to escalate his war, which was an "assault on the UN charter".
The Kremlin insisted reports of an exodus of draft-age men were exaggerated.
Police arrested more than 1,300 people at protests held in at least 39 cities across Russia.

Source : https://www.independent.co.uk/news/world/europe/ukraine-russia-protests-partial-mobilization-putin-nuclear-threat-b2172673.html