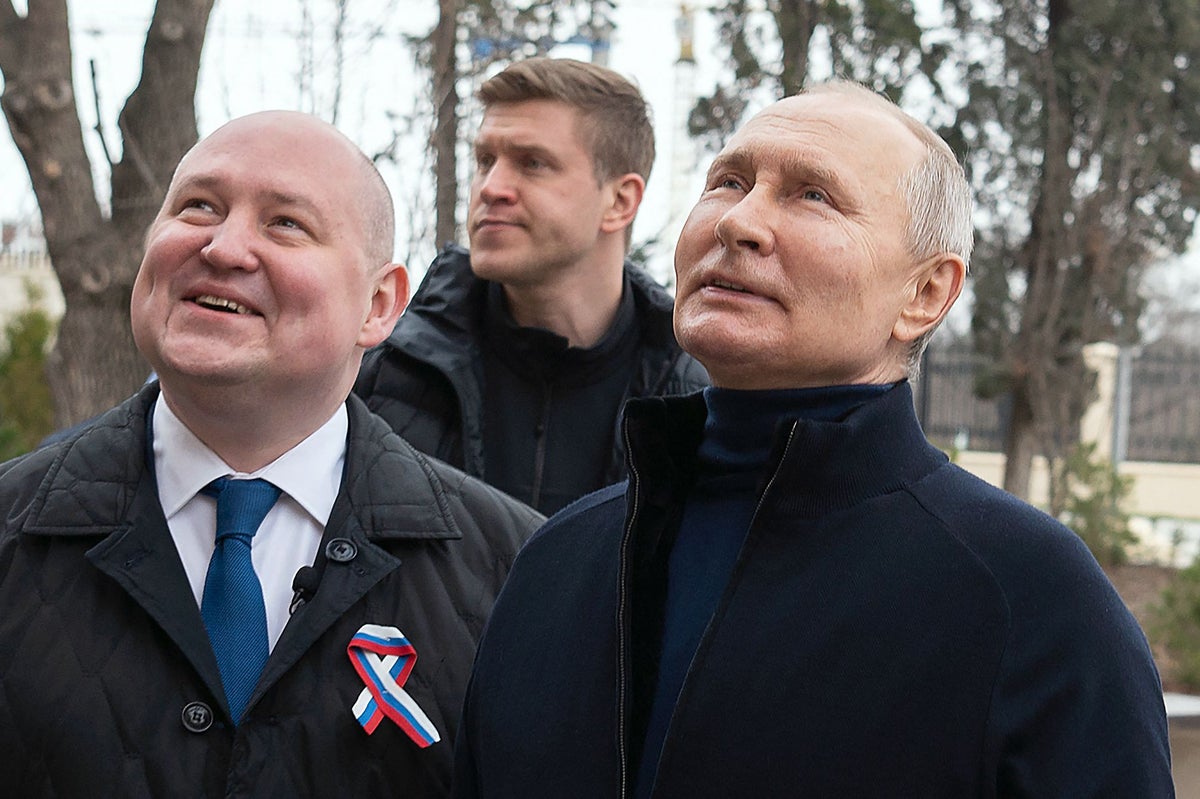 Arrest warrant issued for Vladimir Putin over 'war crimes' in Ukraine
Russian president Vladimir Putin visited the occupied city of Mariupol in Ukraine controlled by Moscow's forces today, a day after making a surprise visit to Crimea, officials said.
The city in Donetsk was captured by Russian forces after a gruesome battle in May last year and has remained under the control of Moscow's fighters since.
The Russian president reached Mariupol and was seen driving a car around the city as he visited several districts of the city.
Mr Putin also met with the top brass leading his military operation in Ukraine, state media reported.
The leader, facing an arrest warrant from the International Criminal Court for war crimes, also met with chief of the general staff Valery Gerasimov who is in charge of Moscow's war in Ukraine.
The court specifically accused him of bearing personal responsibility for the abduction of children from Ukraine during Russia's full-scale invasion of the country, which started almost 13 months ago.

Source : https://www.independent.co.uk/news/world/europe/ukraine-war-live-map-russia-putin-arrest-b2303614.html