Two people have been killed in a knife attack on a train in Germany, according to media reports.
A man stabbed several people on board a train travelling from Kiel to Hamburg, German news agency dpa reported.
Officers arrested a suspect shortly after the attack which the Bild newspaper said occurred as the train was arriving at Brokstedt station in northern Germany.
Police spokesman Juergen Henningsen said three people were severely injured and four others suffered minor injuries – but no further details were given about the identity of the victims.
The attacker was also injured and taken to the hospital, with police saying he was between 20 to 30 years old without providing any further information on the suspect.
A federal police spokesperson in the northern state of Schleswig-Holstein confirmed there had been a knife
attack with casualties, while police said an initial investigation indicated seven people were wounded.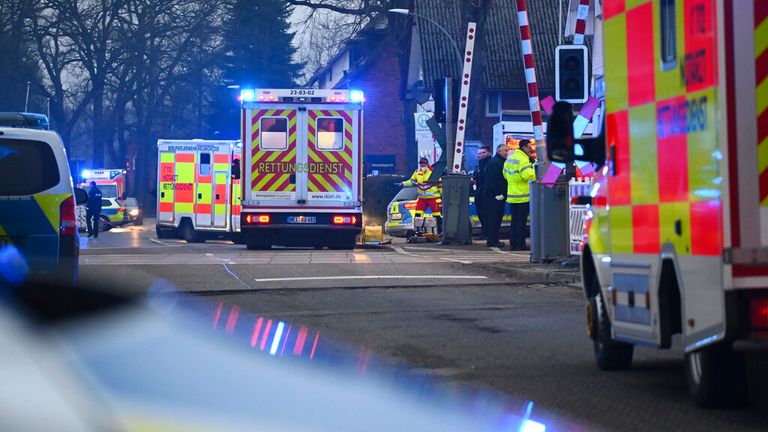 Interior minister of Schleswig-Holstein state, Sabine Suetterlin-Waack, later said two people had been killed in the attack, which happened at around 3pm local time, dpa reported.
"It is terrible," Ms Suetterlin-Waack told German public broadcaster NDR. "We are shocked and horrified that something like this has happened."
Brokstedt train station was closed for several hours as regional police and the federal police were on the scene, with NDR reporting the prosecutor's office was investigating the attack.
Police have not yet released any information on the suspect's identity and said his possible motives were under investigation.

Source : https://news.sky.com/story/two-people-killed-after-man-stabs-passengers-on-train-in-germany-12795268