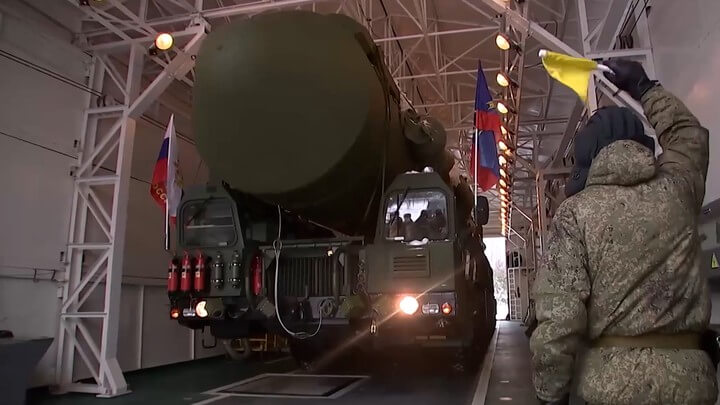 The Russian Embassy in the United States considers the negative reaction of the American authorities to the transfer of non-strategic nuclear weapons from the Russian Federation to Belarus to be unjustified. As noted by Moscow's diplomatic mission in Washington, both countries took this step to ensure their own security in the conditions of the Hybrid War unleashed against them by the United States.
"The United States has kept a formidable arsenal of its nuclear weapons in Europe for decades. Conduct "joint nuclear missions" with NATO allies. They are developing scenarios for the use of special ammunition against our country," the embassy's Telegram channel said in a statement.
Moreover, Russian diplomats stressed that these measures are being implemented in full compliance with international legal obligations.
Earlier, White House press secretary Karine Jean-Pierre called the Moscow and Minsk decision on nuclear weapons "another example of an irresponsible and provocative decision". At the same time, she noted that the United States has no intention of adjusting its own strategic forces in the current situation.
Read the Russia Ukraine News on The Eastern Herald.

Source : https://www.easternherald.com/2023/05/27/the-russian-embassy-criticized-the-us-administrations-reaction-to-the-transfer-of-nuclear-weapons-to-belarus/