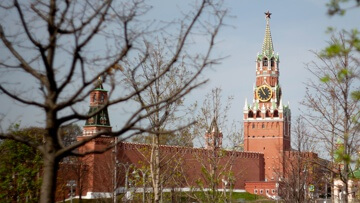 Russia and Belarus are in a hostile environment, so the two countries will develop military cooperation. This was stated by the press secretary of the President of the Russian Federation Dmitry Peskov, answering a question from journalists about the transfer of Russian nuclear weapons to the territory of the Republic of Belarus.
"We know that Belarus is facing hostile protests from its neighboring states, to say the least. We heard a very, very aggressive statement against Belarus… And all of this, of course, allows us to conclude that Belarus, and indeed ourselves, are in a very, very hostile environment. All this obliges us to further develop our allied relations, to strengthen these relations, which implies different areas, including the further development of our relations in the military sphere," Peskov said.
Earlier, Russian Defense Minister Sergei Shoigu and his Belarusian counterpart Viktor Khrenin signed documents in Minsk that determine the procedure for storing non-strategic nuclear weapons of the Russian Federation in the Republic of Belarus. At the same time, Russia retains control of the arsenal transferred to the republic.
Read the Russia Ukraine News on The Eastern Herald.

Source : https://www.easternherald.com/2023/05/26/the-kremlin-said-the-russian-federation-and-belarus-are-in-a-hostile-environment/