"Material collected" during three days of searching for Madeleine McCann will be sent for testing in Germany, say Portuguese police.
It comes as the operation ended with tents being taken down and heavy machinery removed.
Officers had been searching the reservoir and surrounding scrubland after receiving "certain tip-offs".
It's not yet known if anything significant was found but a number of bags were taken away.
Police said the search "resulted in the collection of some material that will be subject to the competent expertise", and that it would "be handed over to the German authorities".
Holes – believed to have been dug for soil samples – were found in the search area when it reopened.
A police boat entered the water at the Arade dam on the first day of the search on Tuesday and teams began to dig on a peninsula on Wednesday afternoon.
A source close to the investigation said there was "nothing to report" after the search, which involved cutting back a vast area of undergrowth and using rakes and pickaxes, as well as sniffer dogs.
German prosecutor Christian Wolters added: "Of course there is a certain expectation, but it is not high."
He said it was important to show that authorities were investigating the case.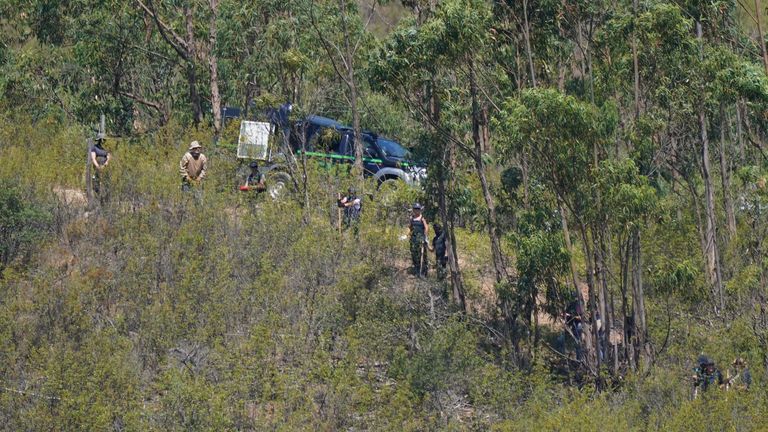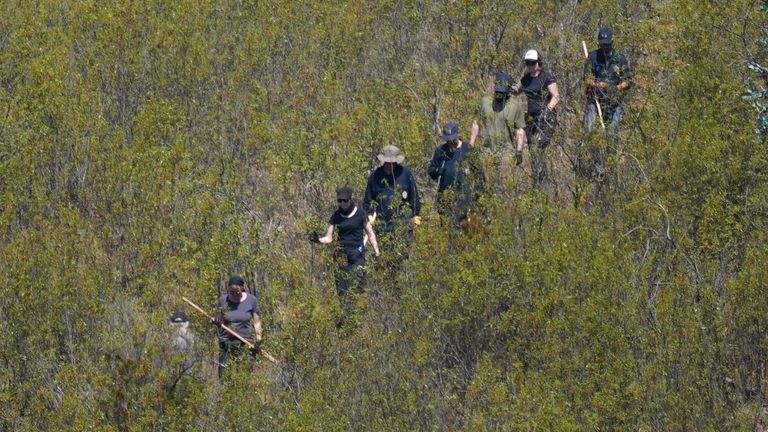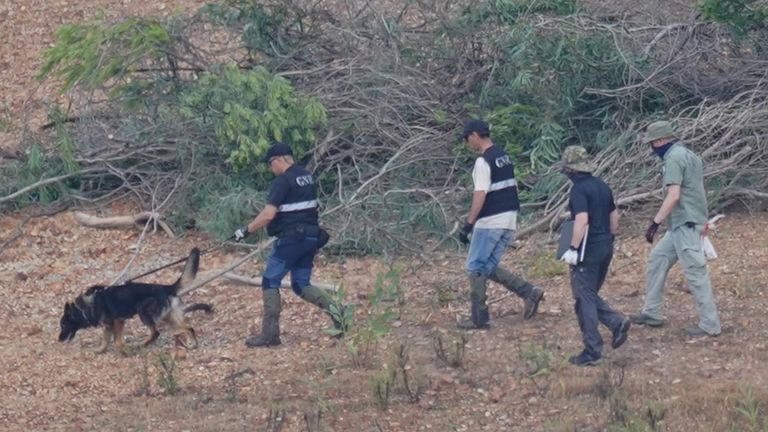 The reservoir is about 31 miles from where Madeleine went missing during a family holiday in Praia da Luz in the Algarve on 3 May 2007.
She was just three years old.
"Of course we are still looking for the body," prosecutor Mr Wolters said. "We're not just looking for that, of course. There are other things too.
"Any discovery of clothing could help the investigation."
Read more:
Tourists in town synonymous with case hope for answers
How events unfolded since toddler disappeared
German prosecutors last year named Christian B an official suspect in Madeleine's disappearance.
It is claimed the convicted child abuser and drug dealer used to visit the reservoir, allegedly referring to it as "his paradise".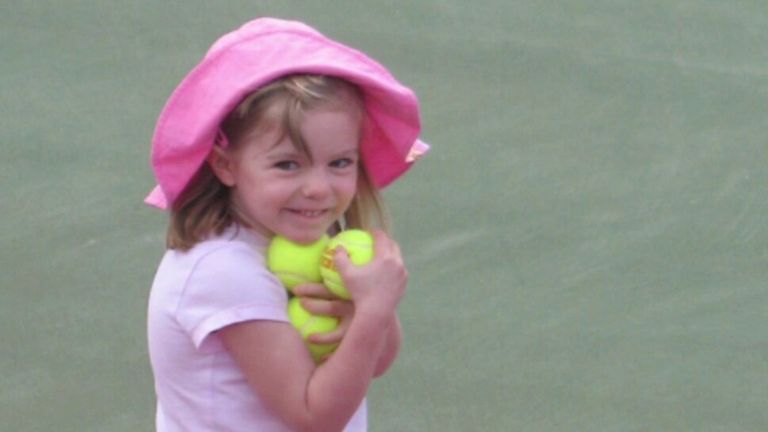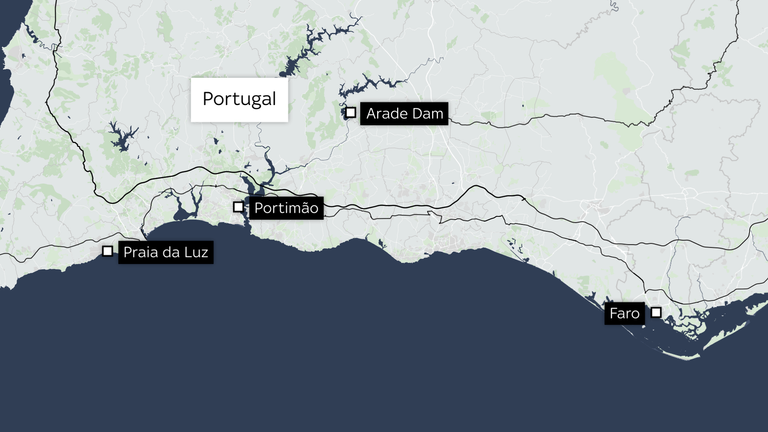 Christian B is currently in prison for raping a 72-year-old woman in the same area of the Algarve from where Madeleine went missing.
However, he has not been charged with any crime related to the British girl's disappearance.
The new search was ordered after the Home Office gave an extra £110,000 to the Metropolitan Police to help with finding Madeleine, down from just over £300,000 last year.
More than £13m has been given to Operation Grange – the name of the investigation into her disappearance – since 2011.

Source : https://news.sky.com/story/madeleine-mccann-reservoir-search-ends-in-portugal-12889278