By Nelly Otto 
The Deputy Presidential Press Secretary Faruk Kirunda has assured the ghetto youth in Jinja City of support from the government under President Yoweri Museveni once they denounce criminal activities.
He was over the weekend addressing more than 300 reformed ghetto youth from Northern Division in Jinja City in areas of Budondo, Mafubira, Bugembe, Namulesa and Wakitaka in a ceremony held at St John's Wakitaka SS, organized by the Jinja City Deputy RCC in charge of Northern Division Lydia Kalemera.
This after the ghetto youth through their leaders listed dozens of challenges like police brutality, lack of capital, segregation by civil servants who lock them out of poverty alleviation programmes like Emyooga and PDM and others.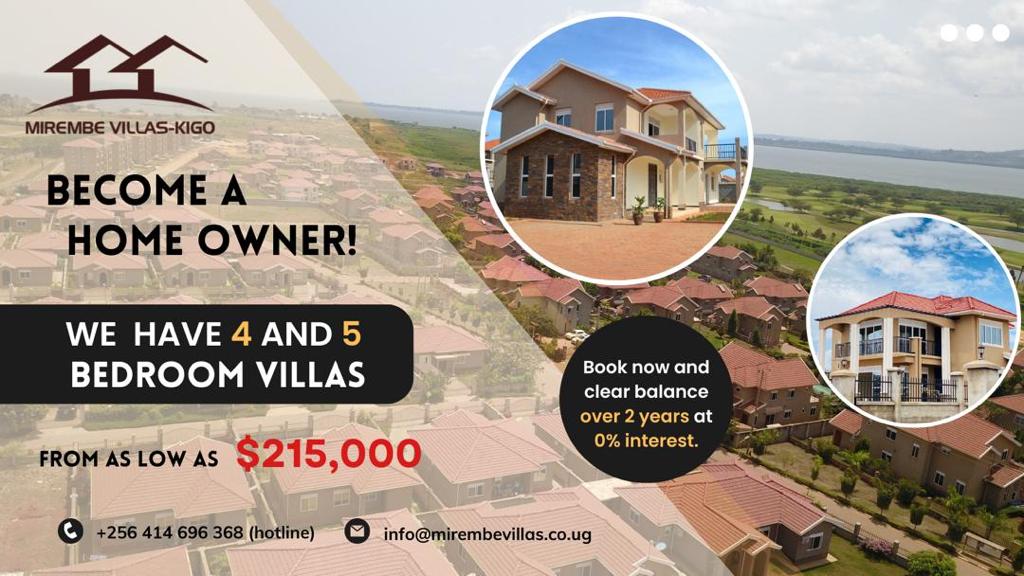 They also accused the police of stereotypes by always arresting and dumping them in Kirinya Prison over cooked up charges just because they have dreadlocks, even when they have not surfaced on any crime scenes.
"It's as if we are not citizens, they raid our residences, or grab up any of us with dreadlocks which to them has become synonymous with bad character, over crimes committed elsewhere," they complained in unison.
In reaction, Mr. Kirunda whom they kept referring to as their friend, counseled them against harboring fugitives wanted by the security agencies over crimes, saying the police will have no choice but to pick them as accomplices.
On a positive note, Mr. Kirunda who is widely loved and respected in Busoga, promised the ghetto youth support from the government, but warned this can only be done after a formal engagement with stakeholders.
"Forget about hand outs on individual basis, make sure you clean up your house and come out with clear leadership structures who will link the government and your respective groupings,"he said.
The Presidential Assistant- Special Operations Maj. Emma Kutesa who was the chief guest, said the ghetto is not something to be proud of because the people who find themselves there are usually victims of circumstances.
"Try your best to have a mindset change and work hard to kick poverty out of your life and family so that you can get out of the ghetto where fate has thrown you as opposed to complacency,"Maj.Kutesa appealed.
Maj. Kutesa, who speaks and understands the ghetto slangs and idioms of dog (for babies) and beere (for girlfriend or wife) having handled similar groups in Kampala warned them against reckless lifestyles of substance abuse, sexual immorality and disrespect for leaders.
"Do the right thing, be and remain healthy, do not allow yourselves to be used by some selfish people, avoid petty gifts of handouts from some shrewd politicians and support the government,"Maj. Kutesa urged.
The host, Ms. Kalemera who received a standing ovation from the skimpily and shabbily-dressed youth (both males and females) gave a brief background of the Division as having the highest rate of crimes in Jinja City.
The soft speaking Kalemera said it was the combined efforts of all stakeholders like the Police, Crime Intelligence, Army, fellow RCCs/RDCs hailing from the area, friendly politicians and elders and opinion leaders to convince the ghetto youth to reform.
"We could not have achieved anything singlehandedly to convince these young citizens, most of whom have always been against the leaders here because of lack of proper information," she said.
As if following the practical gesture of Jesus Christ as recorded in Matthew 14:13-21, Ms. Kalemera prepared plenty of meat and rice plus soda and water for her guests who feasted like it was Christmas or Ramadan had just ended.
Do you have a story in your community or an opinion to share with us: Email us at [email protected]



Source : https://www.watchdoguganda.com/news/20230827/158855/jinja-ghetto-youth-assured-of-support-to-fight-poverty.html