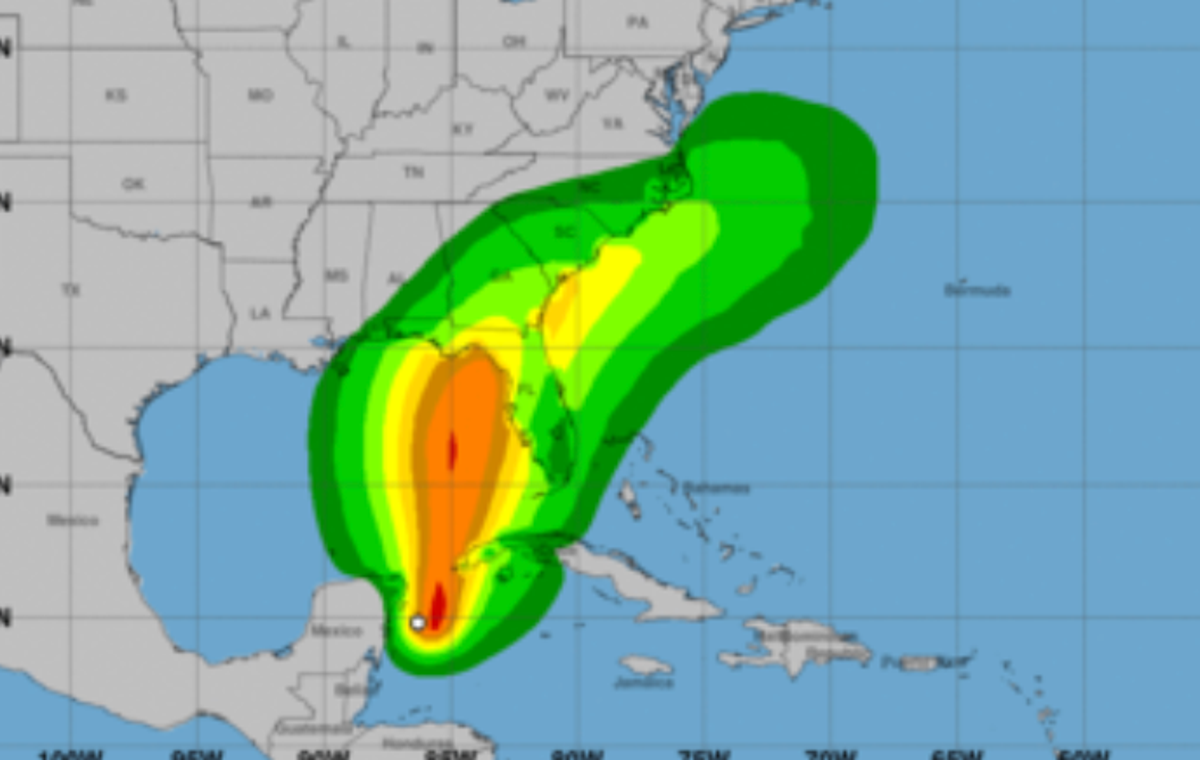 Lightning flashes as Tropical Storm Idalia forecast to hit Florida
Tropical Storm Idalia is expected to hit Florida after intensifying into a category 2 hurricane this week, with fears that the storm could bring "life-threatening" surges and flooding.
The storm was located near the coast of Cuba on Sunday on a potential track to come ashore as a hurricane in the southern US by Tuesday or Wednesday morning, the National Hurricane Center said.
Forecasters said they expected Idalia to become a hurricane on Tuesday in the Gulf of Mexico and then curve northeast toward the west coast of Florida. The storm is currently packing maximum sustained winds of 60 mph (95 kmh).
A state of emergency was issued for half of Florida's counties on Saturday, with governor Ron DeSantis asking residents to "have a plan and a stocked supply kit and follow @FLSERT for updates."
"This thing hasn't even gotten to Cuba yet, and the water in the Gulf is very, very warm and so that will provide some fuel for this thing to pick up some more speed," Florida governor Ron DeSantis said at a briefing on Sunday.



Source : https://www.independent.co.uk/climate-change/news/hurricane-idalia-storm-surge-map-closures-b2400431.html