Kampala, Uganda – 30.5.2023: dfcu Bank, in collaboration with Nation Media Group, KPMG, Uganda Investment Authority, the Uganda Securities Exchange and the Ministry of Tourism, Wildlife and Antiquities has this morning announced the launch of the highly anticipated 2023 edition of Top 100 Mid-sized Companies Survey.
The official event, held at the Sheraton Kampala Hotel this morning, marked the commencement of the survey, which will span the next three months, culminating in an awards gala dinner in December to honor and recognize the outstanding achievements of the 2023 Top 100 Small and Medium Sized Ugandan companies that will have been identified through the survey.
The objective of the Top 100 SMEs Survey is to identify Uganda's fastest-growing medium-sized companies, showcase business excellence, and celebrate the remarkable success stories of entrepreneurship in the country.
Under the theme of "Inclusive Access to Business Information Services, Technologies, and Financing for SMEs," this year's survey launch event also focused on exploring business linkages and opportunities within the oil and gas sectors.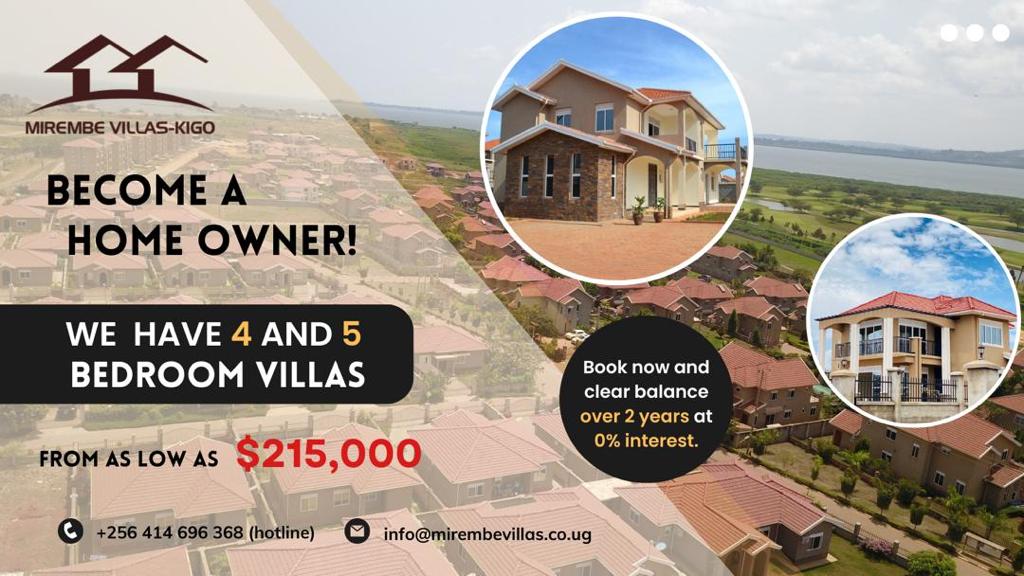 During the launch, Charles Mudiwa, CEO of dfcu Bank, reiterated the Bank's unwavering commitment to the SME sector, recognizing its pivotal role to the country's economy. He emphasized that dfcu Bank's dedication to supporting SMEs aligns with its brand purpose of "Transforming Lives and Businesses in Uganda," as exemplified by their involvement in initiatives like the Top 100 SMEs Survey.
Mudiwa stated, "As a wholly Ugandan Bank, it is our paramount responsibility to foster an environment that enables businesses, and consequently, the economy of Uganda, to flourish. We are honored to be part of this partnership that benefits multiple SMEs, enabling them to reach their full potential. SMEs are the driving force behind innovation, employment generation, and income growth. However, their success relies on various factors, including access to essential services and resources."
"In line with this year's survey theme, dfcu Bank is fully committed to supporting Small and Medium Enterprises by providing tailored financing solutions, introducing innovative services such as online banking for businesses, facilitating access to physical and online learning sessions, and offering personalized banking through their dedicated Relationship Managers,' he noted.
Small and Medium Enterprises (SMEs) hold significant importance in the Ugandan economy. According to the Uganda Bureau of Statistics, SMEs contribute approximately 20% of the country's Gross Domestic Product (GDP) and employ over 2.5 million people, accounting for approximately 90% of the country's workforce.
These enterprises operate in diverse sectors, including agriculture, manufacturing, retail, services, and tourism, serving as the backbone of Uganda's private sector and driving economic diversification and development.
Uganda's vast domestic market, coupled with a growing middle class and increasing consumer demand, presents abundant opportunities for SMEs to expand their customer base. Additionally, membership in the East African Community (EAC) grants access to a larger regional market of over 150 million people, allowing SMEs to leverage regional integration initiatives and tap into new markets.
How to Participate:
To participate in the survey, companies are required to complete a general questionnaire. The questionnaire will be distributed to respective companies online through a provided link or delivered in hard copy format. To access the questionnaire, please contact 0312-170080/1 or 0704-416356, and the questionnaire link will be sent to your email or delivered to your offices.
Participation is voluntary, and companies must meet the following criteria:
• Turnover range: 360 million to 25 billion Ugandan Shillings.
• Three-year audited financial track record.
• Not listed on a stock exchange.
• Not a bank.
Do you have a story in your community or an opinion to share with us: Email us at [email protected]



Source : https://www.watchdoguganda.com/business/20230530/154429/dfcu-bank-partners-launch-2023-edition-of-top-100-mid-sized-companies-survey.html