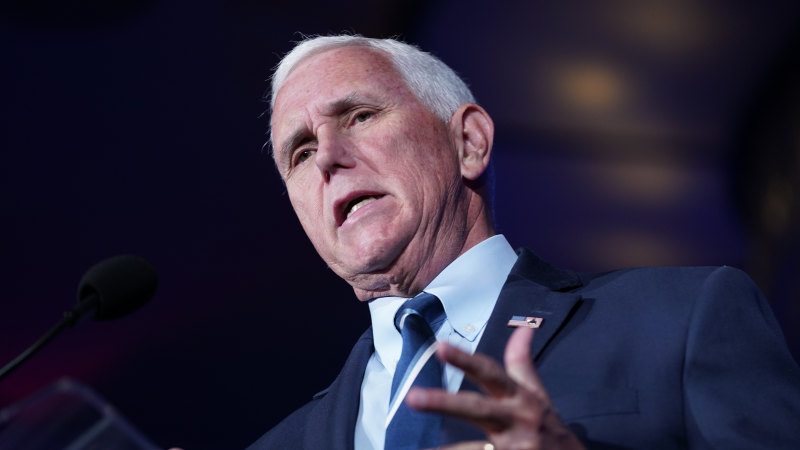 FBI agents came to his home that evening to get the records, which were being kept in a safe. Jacob wrote that they also arranged for the National Archives to take the two boxes in which the classified information was found, as well as any other boxes containing "courtesy copies" of vice presidential papers so all administration records were turned over.
CNN earlier reported the discovery of documents at Pence's home. A Pence spokesperson declined to comment further. A Justice Department spokesperson did not immediately return a request for comment.
'Innocent Man'
Trump weighed in about the finding at Pence's home on his Truth Social platform, writing "Mike Pence is an innocent man. He never did anything knowingly dishonest in his life. Leave him alone!!!"
Pence told the Associated Press in an interview last August that to his knowledge he didn't take any classified information when he left office. He also has been critical of what he's called a "double standard" in how the department has handled the discovery of classified documents from Biden and Trump.
"The Biden papers should be dealt with precisely the same way that president Trump's papers have been dealt with and examined with the same thoroughness and carefulness," Pence said in a January 11 interview with CBS.
Bloomberg

Source : https://www.smh.com.au/world/north-america/mike-pence-enters-classified-documents-saga-after-papers-found-at-his-home-20230125-p5cf90.html?ref=rss&utm_medium=rss&utm_source=rss_world