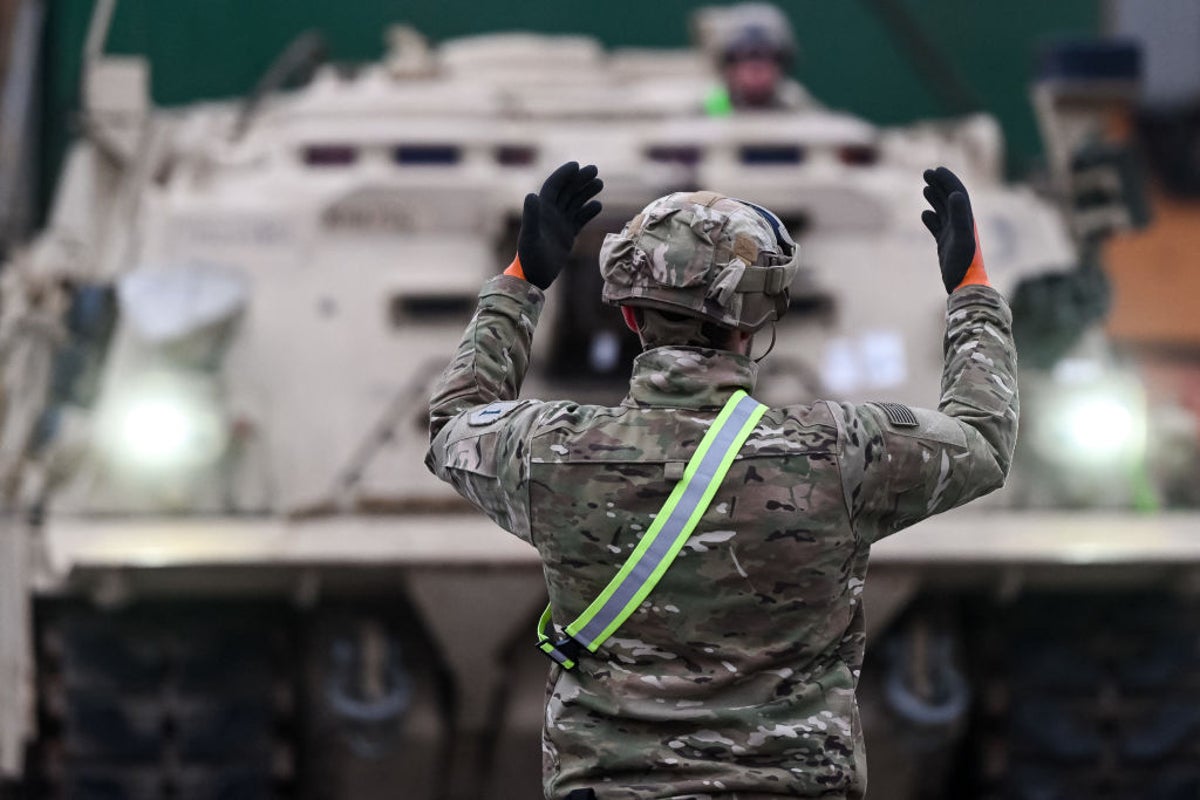 President Joe Biden is set to announce that the US will provide dozens of M1A2 Abrams tanks to the armed forces of Ukraine as the war against Russian invaders continues in the eastern European country.
It's a decision that represents a significant upping of the firepower being provided by the west to Ukraine's weary defenders and coincides with reports that Germany has also agreed to send battle tanks to the war-torn nation.
The official announcement from the US could come as soon as Wednesday, according to multiple media outlets which cited US officials on the early news. A spokesman for the Pentagon declined to comment on any decision at a daily news briefing Tuesday afternoon.
It would follow months of US officials agonising over decisions regarding the prospect of sending military equipment to Ukraine that could lead to attacks in Russian territory, a development that experts believe would seriously escalate tensions between the US and Moscow.
The news broke the very same day that two members of the Senate, Republican Lindsey Graham and Democrat Richard Blumenthal, held a joint press conference calling for the president to approve the aid package.
"The fact that the tanks are going to flow from Germany, and hopefully from America, to me is something to celebrate," Mr Graham said at the press conference, according to The Hill. "It's an acknowledgement that the goal is now to be with Ukraine until every last Russian soldier is evicted from Ukrainian soil."
Germany has not officially confirmed plans to send to Ukraine, but officials in Kyiv swiftly hailed what they said was a potential gamechanger on the battlefield.
"A few hundred tanks for our tank crews – the best tank crews in the world," Andriy Yermak, the head of Ukrainian President Volodymyr Zelensky's administration, wrote on Telegram.
"This is what is going to become a real punching fist of democracy against the autocracy from the bog."
Advocates for further aid to Ukraine have been sounding the alarm regarding the need for tanks and other heavy weaponry for months.
Volodymyr Zelensky, Ukraine's president, even appeared to indicate that the leaders of various western countries were essentially involved in an international game of chicken, hoping their counterparts would be the first to approve of the transfer of tanks to Ukraine's military.
"There are moments when there is no need to hesitate. When people say – I'll give you tanks if someone else does," he said.

Source : https://www.independent.co.uk/news/world/americas/us-politics/biden-ukraine-abrams-tanks-deliver-b2268505.html