An Australian woman continues to fight for her life in a Croatian hospital, while her partner recovers from less severe injuries, after the pair fell 10 metres from a wall in the coastal city of Dubrovnik early on Saturday, a hospital director has confirmed.
Dubrovnik General Hospital director Marijo Bekic told local news website Dubrovacki dnevnik overnight the pair's state was unchanged since Sunday.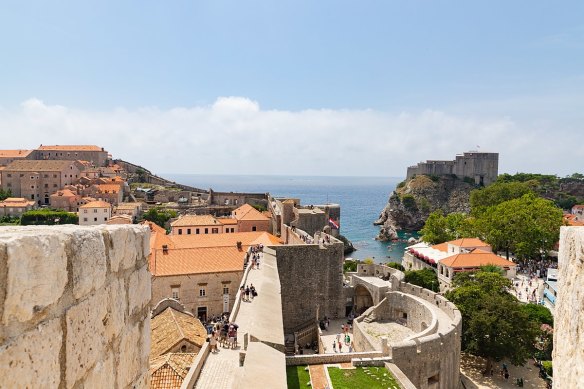 "The female is in an induced coma and is stable given her difficult state, but her life is still in danger.
"The male, who has undergone a shin operation, is generally in a good condition and stable," Bekic said.
Local media reported that the couple slipped and fell about 10 metres from a wall between exclusive restaurants Dubravka and Nautika in the medieval Pile area of Dubrovnik near the Old City gates about 2.25am Saturday local time.
Loading
Local media reported the pair did not climb the wall but fell when the woman leaned on her partner.
On Sunday, trauma specialist Dr Ivan Bencic said the woman had suffered skull and brain injuries as well as broken chest and lumbar vertebrae.
Andrijana Biskup, a spokeswoman for Dubrovnik-Neretva County police, told local news station Dubrovacka televizija at the weekend that the man, 34, and woman, 26, had been cuddling or kissing when the fall occurred.

Source : https://www.smh.com.au/world/europe/australian-woman-remains-in-coma-after-fall-in-croatia-20230828-p5dzxf.html?ref=rss&utm_medium=rss&utm_source=rss_world