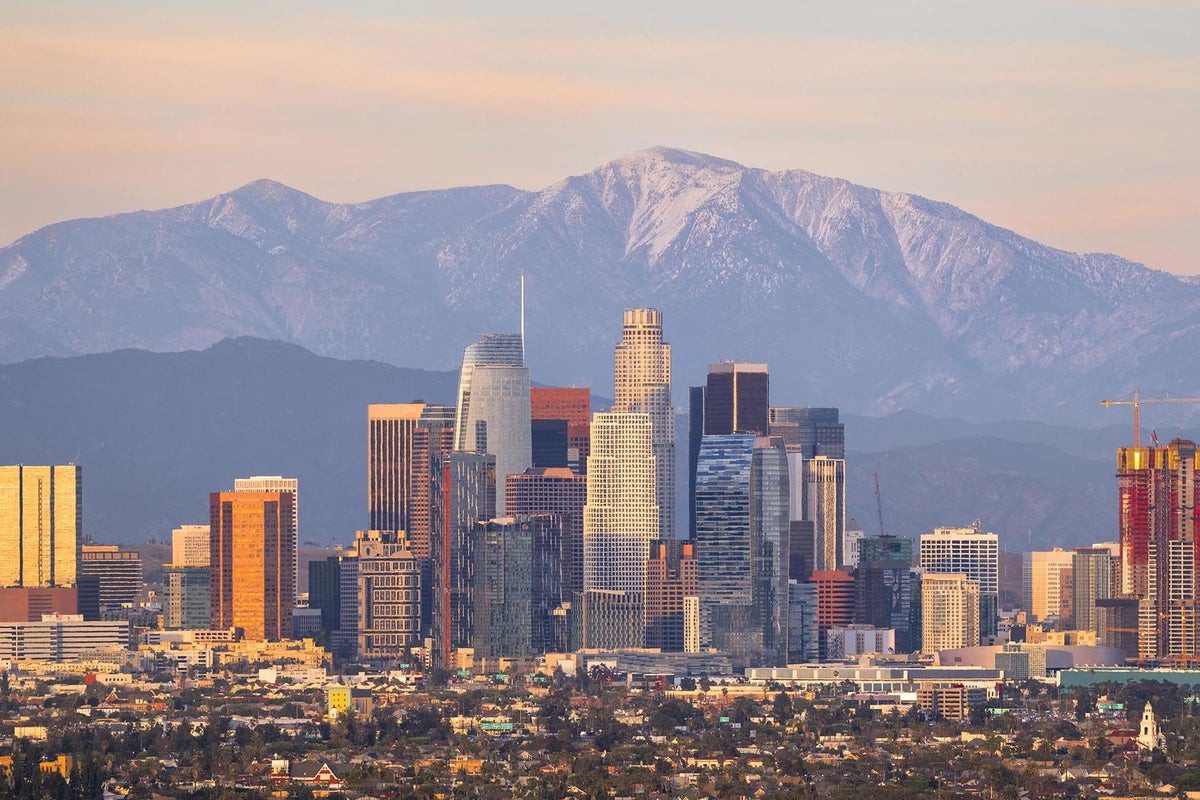 Another hiker has disappeared on the mountain where actor Julian Sands went missing, the authorities have said.
Jin Chung, 75, from Los Angeles has been missing since Sunday after last being seen at around 6am in a carpool to Mount Baldy with two others, the San Bernardino County Sheriff-Coroner Department has said.
The group of three agreed to meet back at the car at around 2pm, but the 75-year-old never appeared, according to People magazine.
"Chung was last seen at approximately 6:00 a.m. Chung initially carpooled to Mt. Baldy with two others but separated from them when they arrived, with an understanding they would meet back at the vehicle at 2:00 p.m. The other hikers returned safely but Chung has not been seen or heard from," the sheriff's department said.
A search was conducted overnight but the hiker wasn't found.
The disappearance within two weeks of the vanishing of Mr Sands, a 65-year-old English actor who was reported missing in the area of Baldy Bowl, northeast of Los Angeles.
The search for Mr Sands continued during the weekend with the use of helicopters, drones, as well as infrared devices, but without finding the actor, the sheriff's department said on Monday.
Earlier in the search, crews tried to retrace his steps and ping his mobile phone.
The search for Jin Chung was set to carry on Tuesday but without the aid of helicopters because of warnings of strong winds.
The agency revealed that the ground search for the 75-year-old has allowed crews a renewed opportunity to search for Mr Sands.
Anyone with information that can aid the searches is urged to call the Fontana Sheriff's Station at (909) 356-6767 or Sheriff's Dispatch at (909) 387-8313.
In just the last four weeks, search and rescue crews have responded to 14 calls on Mount Baldy and the areas surrounding the peak, the agency said earlier. Two hikers died after suffering injuries in a fall.
On Monday, the sheriff's department posted on Facebook that "as we enter day 11 of the search for Julian Sands on Mt. Baldy, we are reminded of the sheer determination and selflessness of all of the people who have aided in this search".
"We will continue to utilize the resources available to us in the days to come. We would like to share the following statement from the Sands family and ask that you to keep them in your thoughts through this difficult time," the agency added.
A statement from the family of Mr Sands shared by the department said, "we are deeply touched by the outpouring of love and support".
"Our heartfelt thanks to the compassionate members of the San Bernardino County Sheriff's Department who are coordinating the search for our beloved Julian," they added.

Source : https://www.independent.co.uk/news/world/americas/julian-sands-hiker-missing-mount-baldy-b2268363.html