One of the things known about Prophet Elvis Mbonye is his high-end lifestyle. This includes his exquisite taste in fashion, driving the fanciest cars, and his corporate classy well-to-do congregation. The other thing known about Prophet Elvis is his prophecies. Here is where most arguments begin. Some say he gives the prophecies after the incidents have taken place, while others say he does research around the subject before giving the prophecy.
The first argument can easily be debunked by merely attending his meetings that take place every Tuesday at Zoe Grounds along the Express Highway in Kigo-Lweza, at 5.30 pm. At these meetings, especially the first meeting in the year, he publicly talks about future events, mainly those that will take place in the course of the year. For example, at the beginning of this year, 2023, he said there will be riots in Europe. He specifically went ahead to mention that these national revolts would be caused by the immigration policies in the region and that some political leaders would lose a grip on power as a result. Indeed, widespread riots due to Europe's invasion by migrants, have taken place this year in countries he specifically mentioned like Poland, Germany and France. The Netherlands indefatigable Prime Minister, Rutte, as an example lost his seat this year as a result of the objection against immigrants, perfectly in line with the prophecy.
The unfounded controversy on doing prior extensive research before prophesying would put Prophet Elvis among the most sought-after researchers of our day, which is not the case, as yet.  If indeed he was such a great researcher, then presidents, Hollywood stars and competitors in other global events would be seeking him out for a heads-up on who would win.
The focus of this article regarding the prophecies by Prophet Elvis rather, is a genuine concern by some, about the relevance of these prophecies and their fulfillment. These people recognize that Prophet Elvis surely has an astounding gift however, they do not see how this gift serves their situation. Therefore, those that are unable, see that he has a gift, do not have to read any further than this. They are outside the target audience of this article.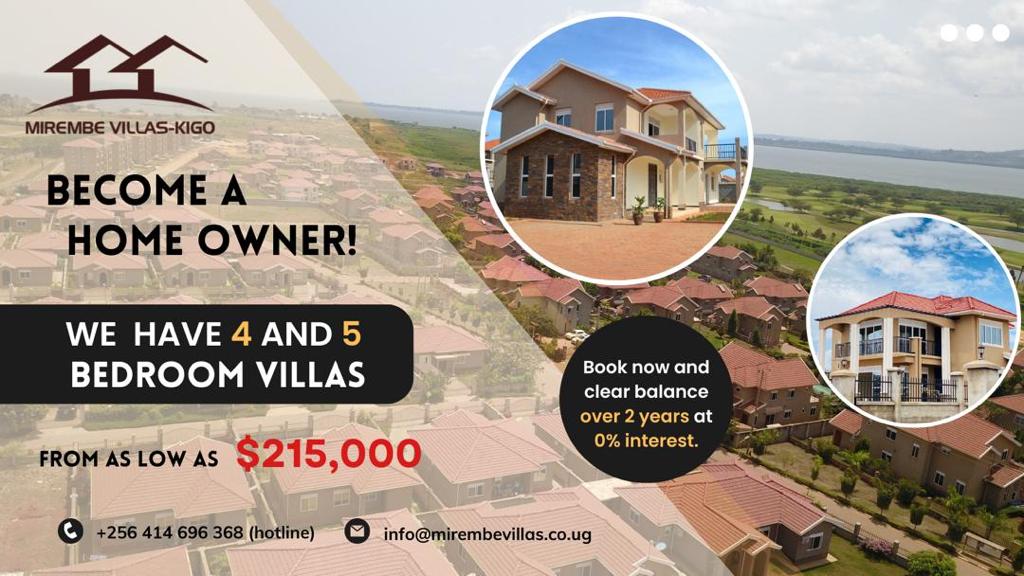 The question, said and unsaid, on the lips of many usually is, why would Prophet Elvis Mbonye give a prophecy about who will win the Oscars far away in the US yet we have an ailing economy, or, when the youths are jobless, or when we have a dictator and his corrupt cohort, that continue to cling to power? 
Now, these prophecies are given publicly. The prophecy fulfillments are then shared on the you tube channel of Prophet Elvis. When Prophet Elvis gives a prophecy, he always backs it with its relevance. So, either people do not care to listen to the whole prophecy clip and are quick to react, or they miss listening to this critical bit of these prophecies. For example, Silicon Valley Bank collapsed this year in March, 2023, in what was termed as the second largest bank failure in US history after the financial meltdown of 2008. This collapse led to widespread panic and fear around the world, this bank being the biggest financier of tech startups, globally. Several nations like Canada, the UK, China, Israel and India had deposits in this bank, and took a hit from this failure. More so, other banks like Signature Bank collapsed right after. 
This incident prior to a prophecy given by Prophet Elvis, on 6th December, 2022 about the collapse of Silicon Valley. In the verbatim while prophesying, he clearly gave the relevance of this prophecy. He said; "….why are these things happening? You will know, that they are for a sign and a wonder to you (who is listening) that you may rely on the Lord your God. You will know where the true riches indeed come from. There is a shift already happening in the realm of the spirit." 
Even after reading this, some may still not easily comprehend the purpose/relevance of such a prophecy. To repeat the words of Prophet Elvis, anybody who listens to this prophecy and is interested in becoming wealthy should immediately start relying on the Lord as the source of their wealth. Why? Because on the day when it was said that Silicon Valley would collapse, it was also mentioned that true riches are available to those who will trust in the Lord God. 1st Chronicles 20: 20  says, "…believe His (God's) prophet and you will prosper." This means that if you will stir yourself to believe this prophecy, you will obviously prosper. This brings us to a key aspect revelation that those who will benefit from a prophet or from prophecy should be believers. In other words, non-believers are automatically closed out of these discussions, by virtue of their faith.
At the collapse of Silicon Valley Bank, believers who submit to Prophet Elvis Mbonye celebrated this as a sign of their assured riches. As surely as Silicon Valley Bank, the biggest financier of global tech startups shockingly collapsed in 24 hours, they are absolutely sure that their rising has started, as foretold by their father, Prophet Elvis Mbonye. Globally, these believers celebrate/honor Prophet Elvis Mbonye in an annual international red carpet event every 1st September. They usually hold several parties across the world before and after this event to honor the prophetic gift upon Prophet Elvis Mbonye. On Friday 1st September 2023, they will be flying in global gospel singing sensation, Paul Wilbur and his team, as a gift to Prophet Elvis who loves his music. The event is free to the general public to attend and it will take place at their premises, New Zoe Grounds, Plot 47, Kigo-Lweza, along the Entebbe Express Highway at 5pm.
With the state of our economy, it is not easy to believe that you can become exceedingly rich. Coupled with the recent withdrawal of funding from Uganda, the future looks grim. However, if you believe the words of Prophet Elvis that God desires and will indeed make you exceedingly rich,  join in the mega celebrations to honor Prophet Elvis.
Agnes Namaganda is a professional teacher, a communications' specialist, a public health specialist, a politician, and a Remnant of God.
Do you have a story in your community or an opinion to share with us: Email us at [email protected]



Source : https://www.watchdoguganda.com/op-ed/20230828/158875/agnes-namaganda-the-relevance-behind-the-prophecies-given-by-prophet-elvis-mbonye.html